As part of my ongoing self learning experience this evening I am experimenting with Ruby 'case statements'. Not much to say on this as I am trying to grasp the power of this functionality but I wanted to share and publicly thank @skorks for this great post… I don't know you but you're awesome!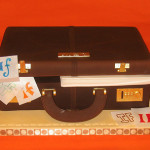 Image borrowed from: http://www.skorks.com/2009/08/how-a-ruby-case-statement-works-and-what-you-can-do-with-it/ – great source of info on this subject. THANK YOU!
Late night coding… oh wait it's only 8:41 PM? What a long day! No better way to end it though. TTYL!!